Virtual Computing
Home / Our IT Services / Virtual Computing
Our Virtual Computing Solutions
Virtualize your servers and workstations to provide more options for remote workers. Give your company flexibility in compute resources.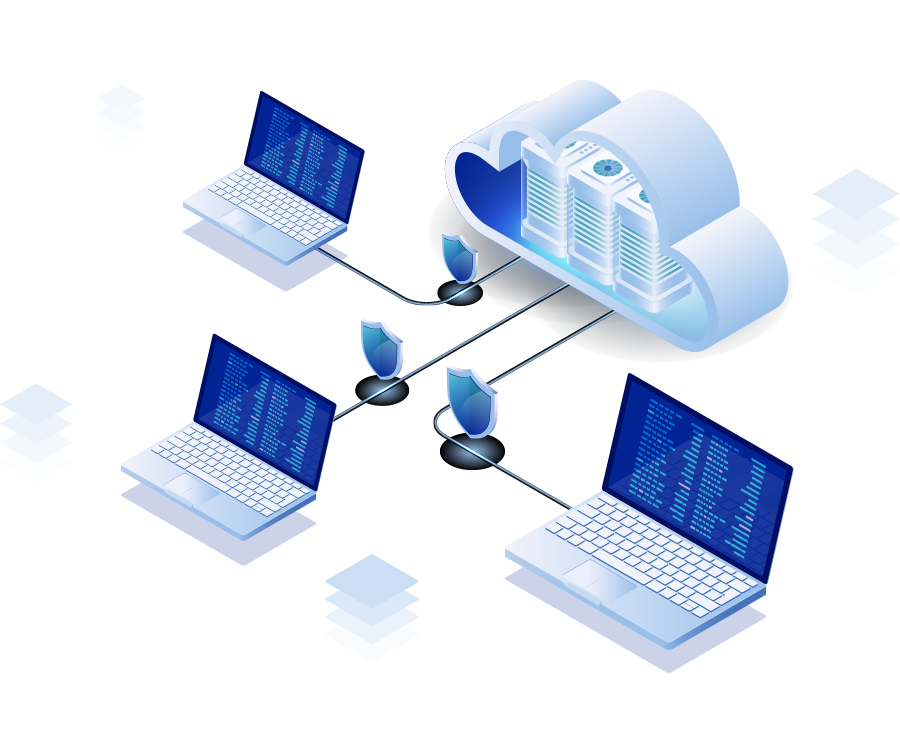 Hands-on Support
We're able to create the feel of a true in-house IT department for your company without the cost of in-house personnel.
Cost Savings
Without the cost of hiring expensive resources, a single monthly cost handles the management of all of your IT equipment and services.
Collective Expertise
Rather than relying on potentially light expertise or minimal IT experience, you'll leverage the collective 5 decades of experience Cloud Technologies offers
What is Virtual Computing?
Computer System virtualization is the concept of separating the logical computer from the physical machine. In other words, being able to access your compute resources – files, applications, and data – without sitting directly in front of your computer. Wherever you are, you can reach your desktop and business systems just as you would sitting in your office. Cloud Technology's Virtual Desktop Infrastructure (VDI) provides your team the highest possible flexibility for conducting business, and ensures that you are maintaining secure access to your internal resources. In this increasingly mobile world, having that level of capability for your business gives you a leg up on the competition.
Unlimited options for compute resources (CPU, Memory, Disk)
The Pros of Virtualization
Not limited to one location for access
Memory and Disk Upgrades are done in minutes
Keeps all data under your control and not on remote devices
Easy user management
The Cons of Virtualization
No or slow internet connection, no or slow access to the Cloud
Large Databases do not run well in the Cloud
High Definition Graphics do not run well in the Cloud
Voice Applications do not work well in the Cloud

Here is a few things you might like to know about Cloud Technologies Virtual Computing
How do my employees work from a Cloud Based Workstation?
Your employee can connect securely to their virtual workstation from any internet connection. Once they are connected, they will have access to the server and all of its content.
I need to print to a printer at my house from my virtual workstation. Is that possible?
Yes, our Cloud Platform will print to printers that are connected to your local workstation. If you can print from your home computer then you will be able to print from your Cloud Computer.
Can Cloud Technologies manage and support my users when they are in the Cloud?
Yes, we offer Managed IT Services. We will proactively manage and monitor your Cloud environment to ensure it is working properly.