SD-WAN
Home / Our IT Services / High Speed Internet / SD-WAN
Software-defined wide area networking (SD-WAN) technology helps businesses connect multiple locations with cost-effective traffic routing to branch offices and other remote locations. While the term SD-WAN has become popular, the technology is not a one-size-fits-all technology.
Cloud Technologies has years of experience connecting businesses with SD-WAN and utilizes our team of engineers to tailer a solution that is right for you.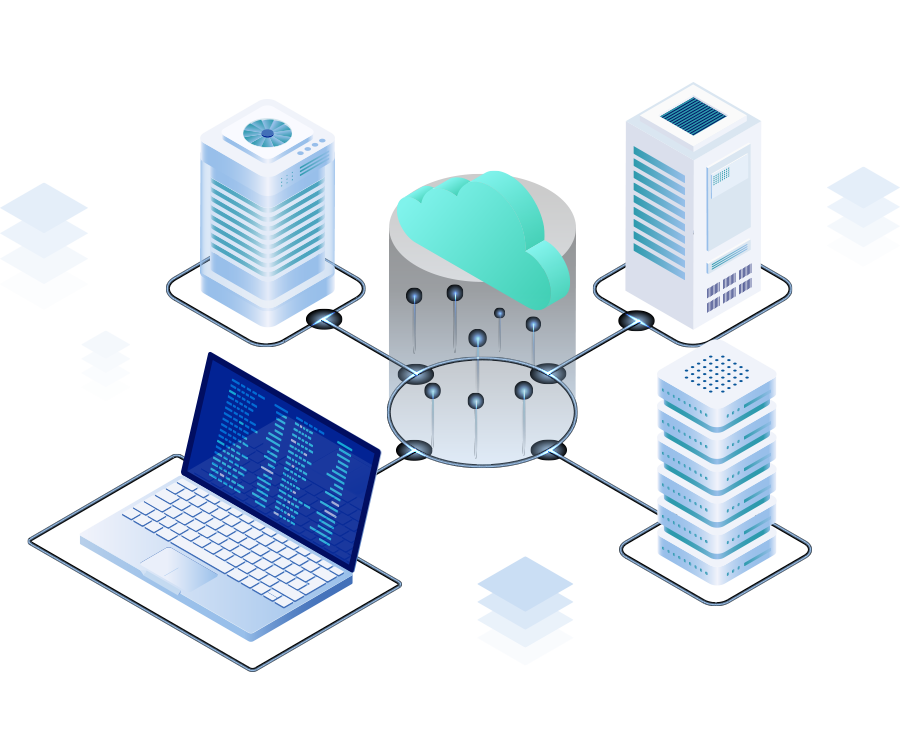 Network Reliability
A key benefit of SD-WAN is how it uses cloud-based provisioning connectivity and services to replace the need for expensive routing hardware.
This allows businesses to scale connectivity and ensure the infrastructure connecting branch locations aligns with bandwidth availability – resulting in more reliable connections.
Real-Time Failover
With SD-WAN, businesses can experience enhanced redundancy capabilities, so you can minimize downtime.
SD-WAN is more than just a single failover solution, though. SD-WAN allows for intelligent use of multiple connections. Maintaining multiple data streams allows for realtime connectivity so users don't notice a drop if a connection is lost.
Applications and packet Control
Mission-critical applications are part of any business. SD-WAN provides visibility into these applications with intelligent control to ensure that your essential services run as needed.
Also, SD-WAN allows for dynamic adjustment of network traffic in response to demand and unusual network situations that could otherwise compromise productivity.
Faster Deployments
For fast growing organizations, SD-WAN can allow new locations to launch on non-dedicated connections reliably without having to wait for fiber to be delivered.
Analytics
Your network creates a lot of data, and with SD-WAN, you can tap into this information to improve performance and troubleshoot issues.
You enjoy a single-pane of your entire network from anywhere, and you can leverage robust reporting so network statuses and concerns are easier to understand and communicate to others in your organization.
Improved Security
In addition to reliability, flexibility, performance enhancements, and analytics, SD-WAN can help organizations improve their network security.
In the past, virtual private networks (VPNs) were necessary for multi-location networks, and they required firewalls and traffic encryption. SD-WAN controllers enable seamless connection, so your locations connect by just plugging in.
Utilize Our SD-WAN Experience
Cloud Technologies also offers a range of Cloud Based Services that can allow you to utilize SD-WAN to connect you securely. Our datacenter is part of the SD-WAN network. Businesses no longer need to maintain a server room or closet in house. The expense of cooling, power and equipment can be removed when utilizing our resources.